Summer is quickly approaching, and there has never been a better time to become a little more green-fingered and revitalise your garden.
Red Box Tools are distributors for BAHCO and DRAPER tools, who specialize in a wide range of first-class gardening tools. So, whether you're an experienced gardener or are thinking of taking part for the first time, we've put together the following list of essential gardening tools that we offer our customers.
Gloves: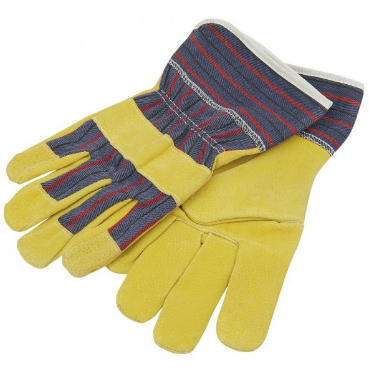 To protect your hands while pruning your flowers or ripping up those pesky weeds, you'll need a pair of gardening gloves. We have several different styles of gloves available that may be better suited to different jobs, but the ones we've chosen in the link provided should provide you with adequate protection, manoeuvrability, and comfort, making them ideal for all seasons.
Secateurs:
Tidying up your plants will become a regular task for you and a decent pair of secateurs will become one of your most useful pieces of kit. This Draper pair have the functionality and comfort you'll need.
Hand Trowel:
A hand trowel is useful for a variety of tasks such as weeding, planting, and potting. We have the Draper one listed. This Draper trowel is made of stainless steel, making it rust resistant.
Hand Fork:
A useful tool to have when planting in the garden, a hand fork will help to break up compacted clay soil and can cut through stony ground with relative ease. This stainless hand fork from Draper is strong and durable and has a soft grip handle for user comfort to protect your hand.
Watering Can:
A good watering can will help you evenly distribute water over your seedlings and plants. This 9L option should do the trick.
Hose:
A hose is a vital resource to have for your growing plants in beds and containers. Using a hose for watering your more established plants is quicker and easier, why not take a look at this Draper one we have available.
Shovel:
Shovels are essential for digging and planting, so it's best to make sure you get your money's worth. This BAHCO shovel is made from hardened and tempered carbon steel, making it strong and resistant to weathering.
Garden Fork:
A garden fork is just the thing for getting your plot ready for planting. This Draper option will be perfect for getting through stony soil, the back of the fork also breaks down any big clumps ready for raking.
Rake:
A rake is another must have for gardening as it allows you to break soil down to a fine tilth that's perfect for seed sowing. The wide head and teeth on this BAHCO rake will allow you to level out your soil.

If you need any more convincing to buy from us, both BAHCO and Draper tools come with a lifetime warranty, so if you have any problems with your tools, we can arrange a replacement for you.
We also have tool storage systems available, but if that isn't enough, we can create a completely customised gardening kit for you. Simply browse through all of our stock on the website, add it to your basket, check out, and our experienced team will begin processing our order. Furthermore, once you've decided on your tools, you can add a personal touch by having them etched. Just before you check out, click the 'Click here to add etching to your tool' button, enter the code you want, and our Design Team will get to work as soon as the order is received.
If you fancy treating yourself even more whilst browsing our inventory, we offer pre-designed tool kits, suited for a number of key industries.
If you'd like any further information or have any questions, please contact our Sales Team today on +1 (770) 709-5169 or via email at sales@RBToolsAndFoam.com.